Veranda Insulation Melbourne
Ceiling and roof Veranda insulation for outdoor entertainment areas in Melbourne, VIC
Verandah Insulation can be applied to your existing outdoor area to reduce radiant heat and temperature between 12-15° degrees (instantly).
For example:
If it's 39° degrees outside the temperature under your outdoor area can reach over 50° because of radiant heat. Our veranda insulation provides 97% radiant heat loss, meaning the temperature under your outdoor area will be between 24-27° degrees.
Before and after photos will be provided at the end of the job.
How to insulate Veranda in summer
Our all-in-one package includes fully supplied, fitted and installed insulation ceiling roof panels to your existing or old verandah, pergola, porch, gazebo, patio, sunroom, deck area or carport.
Verandah insulation is the easiest and cheapest way to reduce radiant heat. Sitting in an outdoor area is comfortable until the solar gain makes the area unbearably hot.
Part of maintaining a comfortable temperature is insulating the roof line so the temperature outside has less of an effect. Insulation creates a barrier between you and the air temperature outdoors.
The energy efficiency of your house is affected by the quality of the insulation including the size and efficiency of the windows. If your veranda was built without insulation, especially if it was originally constructed as an open porch for summer use, your sunroom will not maintain a comfortable temperature very easily, so there is little opportunity to insulate it the traditional way.
The only solution is to use solid insulation in the ceiling or roof truss with a good R-value, and radiant heat loss.
Best Insulation for Veranda Outdoor Entertainment Area for Your Melbourne Home
Insulation Garage Door has a solution during Victoria's warm weather, when its too hot to enjoy outdoor entertaining area with 25mm SL-grade Expanded Polystyrene insulated roof ceiling panels designed to dramatically reduce the heat making any outdoor area more comfortable.
Manufactured using a new generation of rigid reflective foil laminate technology, it uses a radiant barrier to reflect heat away, while still creating an insulating core when installed. This means that your property is protected from heat penetration in multiple ways.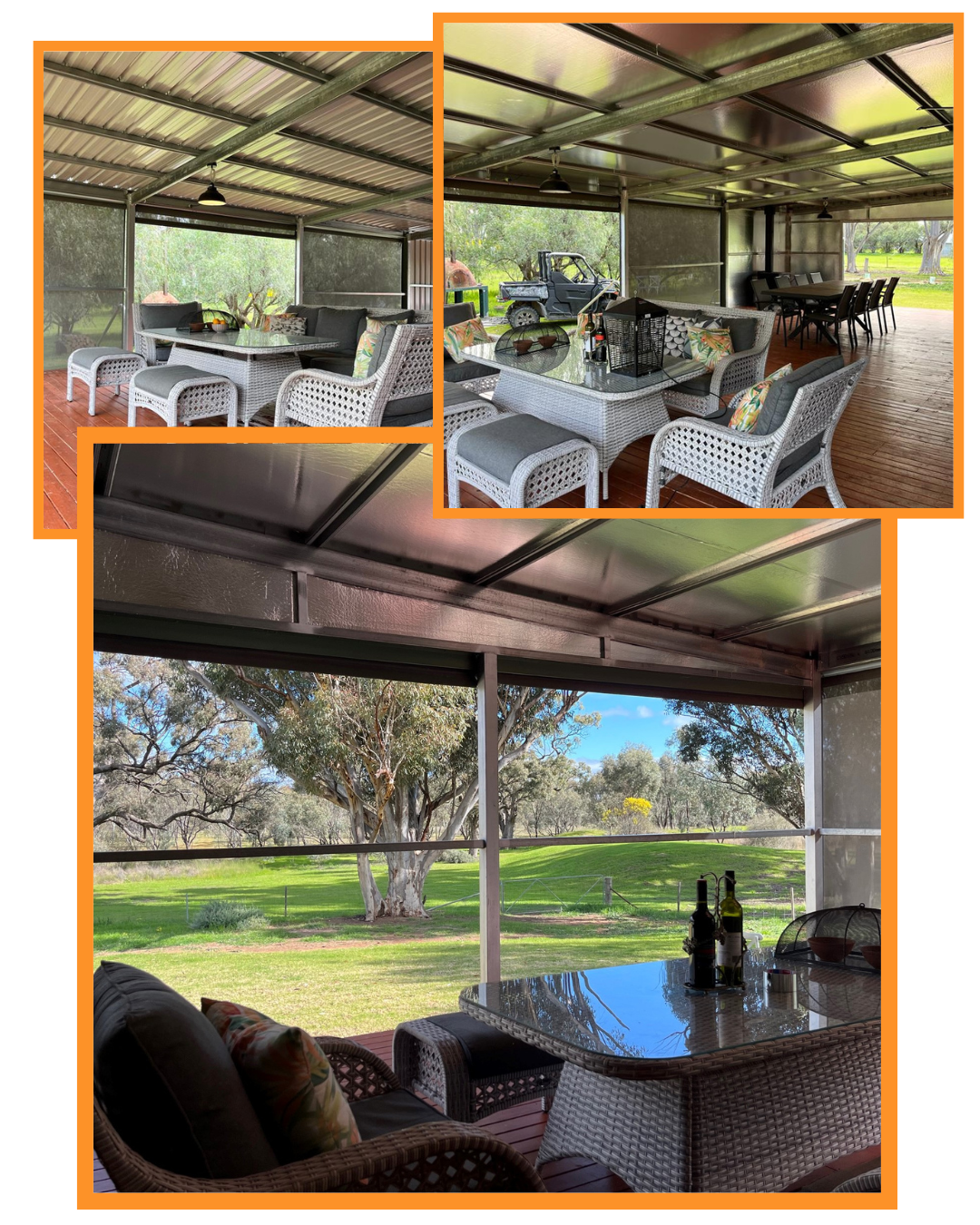 Professionally fitted insulation will change the temperature between 12-15 degrees instantly.
The double foil faced film helps prevent radiant loss "Thermal Boundary" like cool rooms and thermal blankets. Insulating your veranda or porch will:
Pure aluminium is directly laminated to both sides of the insulation panels are 100% recyclable creating a non-permeable barrier, thermal break, and superior insulant. Our panels are BAL approved and fire retardant (FR).
Our product comes with a Manufacturer's Guarantee providing 25-year performance warranty.
Insulation Experts In Melbourne
We are a team of insulation experts and know insulation is a critical part that no one should shortcut. Our efficient, reliable and industry-leading installation service will ensure your property is as well insulated, comfortable and efficient as possible.
Before and after photos will be provided at the end of the job.
Doing it right will change the way you enjoy your home, so if you're looking for professional insulation installer in Melbourne, give our professional supply and install team a call on 03 9020 9792.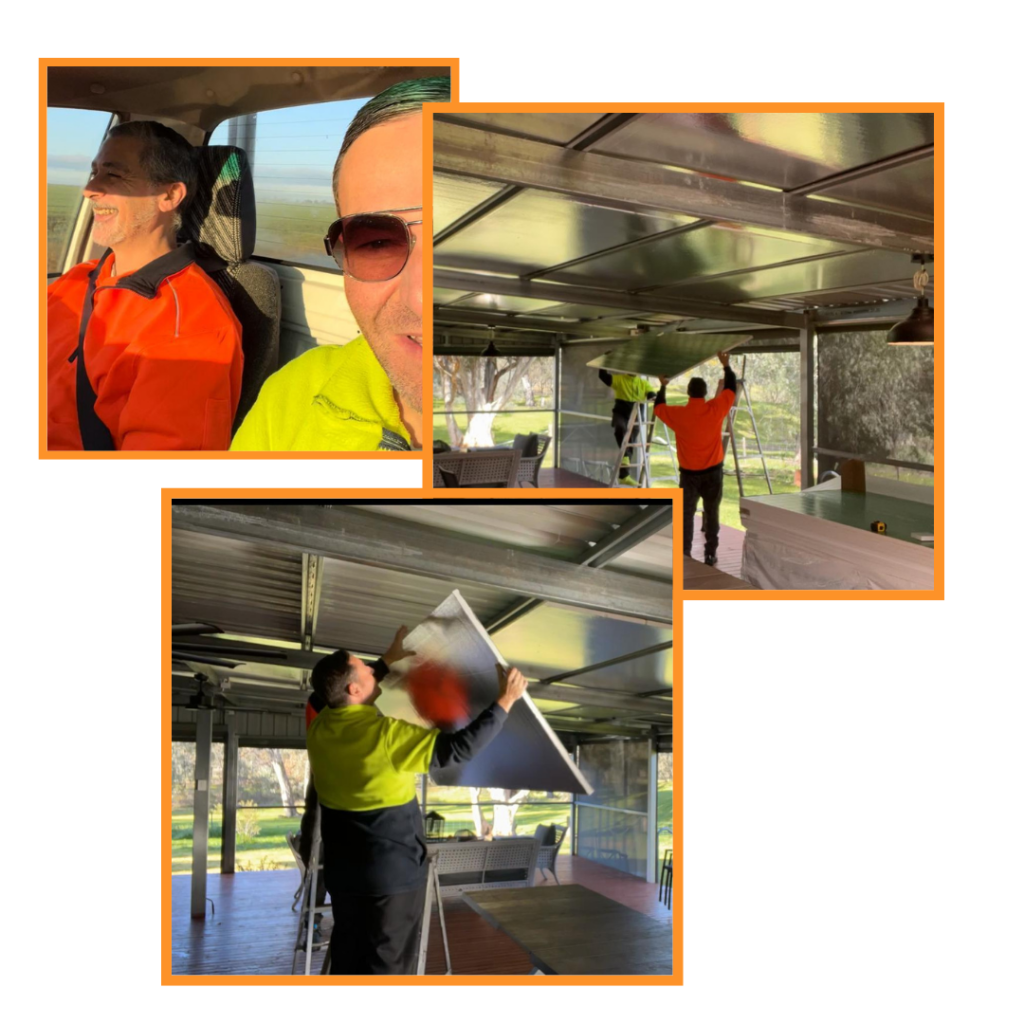 Keeping your verandah, pergola, porch, patio & sunroom at a comfortable temperature in Victoria all year round
In Victoria, the seasons and temperatures change drastically throughout the year, so an outdoor entertainment space that is comfortable in summer can be dangerously cold in winter. The right construction and insulation is the only solution to make it comfortable to relax throughout the year.
Reclaim your lost space and insulate against the hot weather providing new habitable space in your home.