Trusted Garage Door Insulation Experts in Melbourne.
Customers love colour choices with black or silver insulation.
Insulation Garage Door is a Melbourne-grown business that wants to make a genuine difference in people's lives. If you are after an insulation specialist who can fully supply, fit and install insulation for your garage door in an efficient manner, we have you covered. At Insulation Garage Door, we cater for insulation for a range of garage doors which include Sectional Garage Doors, Roller Garage Doors, Hampton Style Garage Doors, Commercial Roller Doors, Tilt & Counterweight Garage Doors, Veranda Insulation, Shed Insulation and install seals to leave no gaps around the garage door.
Be it an old garage door, or a new one, we can carry out Garage Door Insulation on it, to transform your home and property with Insulation. We are known to make garages comfortable so you can use the space for more reasons than one. Our qualified and professional technicians come to you, measure, and install the insulation so you can have peace of mind.
Our Garage Door Insulation service is of the highest standard, and we guarantee quality workmanship. We give a 25 Years of Performance Warranty on insulation panel boards, that alone is a testament to the quality of the material we use to fully install the insulation. Introducing black panel insulation for sectional and panel garage doors is now an option for the ultimate in luxury and thermal protection.
Insulation Garage Door improves thermal and energy efficiency, reducing carbon footprint and save money from reduced energy consumption. A well-insulated property will decrease energy bills and increase comfort.
If you want to discover and compare the many benefits of Garage Door Insulation, look no further than the team at Insulation Garage Door. Get in touch with us today!
How Garage Door Insulation works?
Garage Door Without Insulation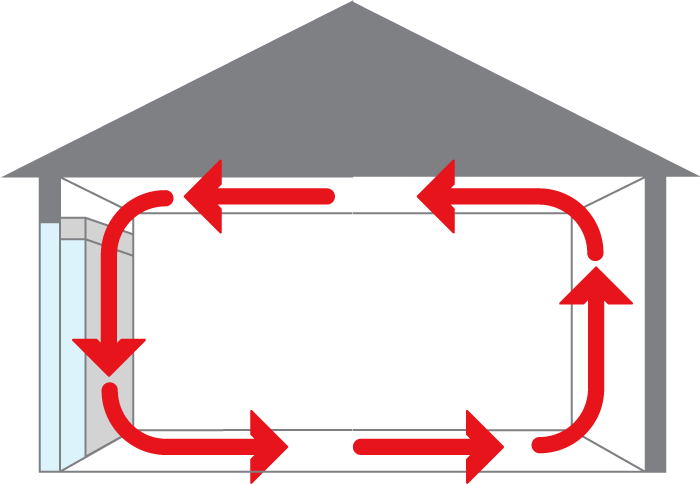 Garage Door With Insulation
Only Company That Does Garage Roller Door Insulation in Victoria
Types Of Garage Doors We Can Insulate
Tilt & Counterweight Doors
Why get your Garage Door Insulated?
Concerned about Raising Energy Prices? Getting your garage door insulated by us can help you save money!
Garage Door Insulation Fully Supplied & Fitted From $475
When you combine garage door seals to the sides and top, it is an ideal option to stop dust and pests entering your garage. Individual seals are available for top including left and right sides.
Why Insulation Garage Door
Reasons Why Insulating Your External Walls with EPS Systems is a Good Choice
When you are insulating the garage, you need to think about more than the walls and the ceiling. You also need to consider the garage door. If you do not have an insulated garage door, you will not gain the benefits of an insulated garage.
Contact us on
03 9020 9792
. We can provide you with the advice you need when it comes to insulation for your garage door. We can also provide you with a free online quotation. If you want to see some of our work, check out our
gallery
.
"Thank you for insulating our garage door. Mike did a fantastic job. The house is much warmer now."
"Thank you, Mark, really appreciate your businesslike manner, will recommend you to all my friends, good luck!!!"
"Many thanks for a great job, we are extremely pleased and look forward to a much better insulated garage over the summer."
"A special thank you to you and to the installer who did the job. I was extremely impressed at his workmanship and knowledge."