Best Garage Door Seals in Melbourne, VIC
Garage Door Seals Melbourne
We supply and install four (4) types of perimeter garage door seals. 
 – Brush Seals
 – Foam Seals
 – Rubber Seals
 – PolyThermovinyl Seals

The best garage door seal available in Melbourne is PolyThermovinyl seals which provides an excellent weatherstrip lintel perimeter around the garage door wall. The seals will cut out air, moisture, dust, prevent ember & pest invasion, and can be painted to match trim. Generally applied to sectional garage doors only.
Rubber and Foam Seals are generally best used for Top and Bottom of garage door. They can be applied to all types of garage doors.
Brush seals are ideal if the gap between garage door and wall is larger than 20mm and roller garage doors. The brushes contour around each ridge for a perfect finish.
PolyThermovinyl vs Brush Garage Door SealsDIRECT FROM USA
PolyThermovinyl garage door seal is the best in the market.
PolyThermovinyl garage door seals conform perfectly to the shape of your garage door and outlast brush seals as the bristles will bend over time.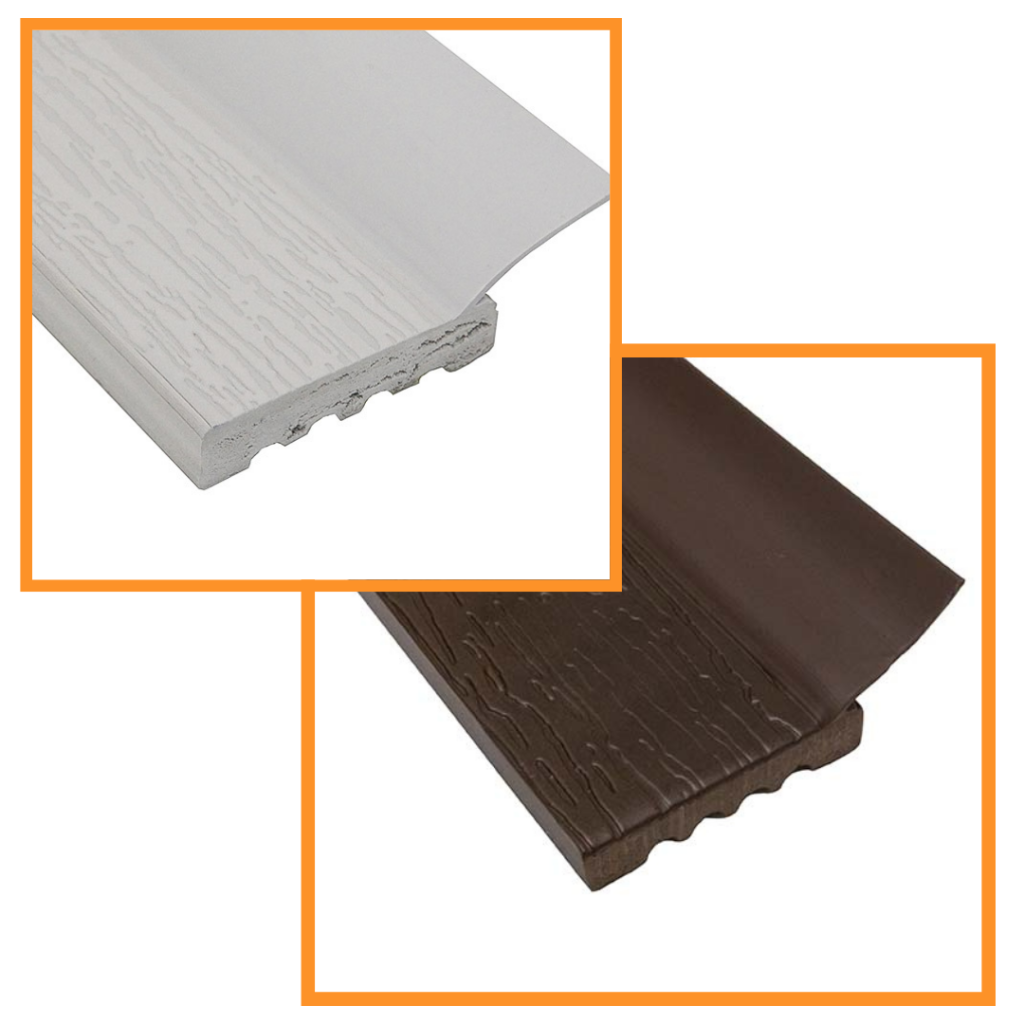 Fully supplied and installed garage door perimeter seals in Victoria
Our team of professional installers will come to your home and install weather-sealing lintel around your garage door along the sides and top of the door. It may also include adding thin rubber stripping between the door panels to make the door as airtight as possible and close any gaps between the sectional panels.
Before and after photos will be provided at the end of the job.
Installation time is between 45-60minutes depending on the size of the garage door and property building material.
If in doubt, contact one of our Garage Door Seals Specialist on 03 9020 9792 for assistance.
WE ARE THE EXCLUIVE DISTRUBUTOR AND INSTALLER OF POLYTHERMOVINLY GARAGE DOOR SEALS IN AUSTRALIA. YOU CANNOT FIND THIS PRODUCT ANYWHERE ELSE.